SUPER CREEPS! is now available!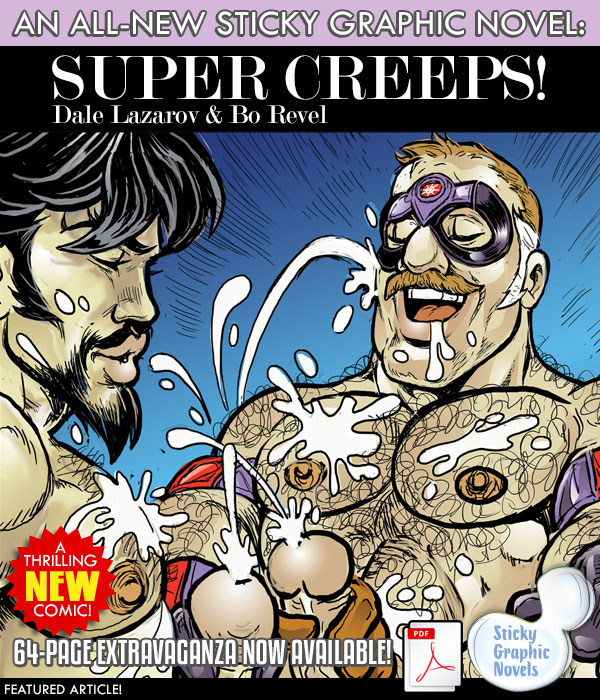 Class Comics is SUPER THRILLED to present the new digital Sticky Graphic Novel SUPER CREEPS! It's a whopping SIXTY FOUR PAGES! It features art by Bo Revel and Script and art direction by Dale Lazarov.
A crew of super-villains comes together to relieve a series of banks of their bank vaults. Everything goes to masterplan…except that the hired muscle of the team — a sharp-shooting leather daddy musclebear and the swordmaster of a haunted weapon — start hooking up on the down low.
Will fucking a partner in crime interfere with their larceny? Will the love of a bad hombre change them for good? Such sexual banditry has to be seen to be believed! All this man-on-man action and more in… SUPER CREEPS!
"Inventive, evocative, bold and playful…SUPER CREEPS! is fast-paced, sex-positive, and confident in its wordless presentation, inviting you to enjoy a genre story of love and lust and infuse it with your own added feelings of adventures past, imagined or upcoming." — Steve Orlando, writer of Midnighter and Apollo, Supergirl and Justice League of America