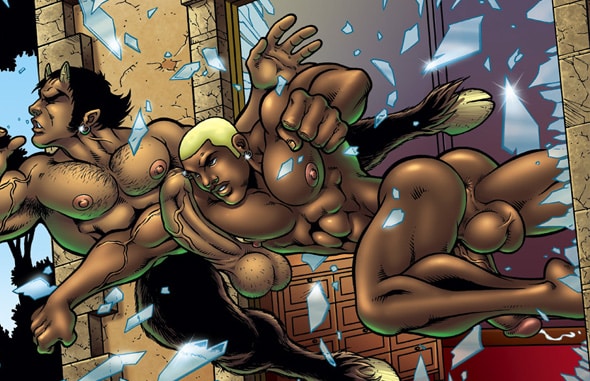 Class Comics is very pleased to announce that RAPTURE #3 is now shipping!  This is a whopper of an issue! It's so BIG in fact, we had to add four extra pages to fit all of the excitement between the covers.
The book opens with "The Great Satyr Caper Part 2". Written and illustrated by Patrick Fillion, this story leads Space Cadet into a direction he would ever have imagined.
Next up is a fresh new Deimos story entitled "The Coin". Written by Patrick Fillion and illustrated by Spubba the Mad.
And finally, the one fans have been waiting for… "Walk in my shoes" is the highly anticipated climax to the Ghostboy/Ghostgirl story arc. Written by Patrick Fillion and illustrated by Eric Mars.
This issue will send shockwaves throughout the Class Comics Universe!
To learn more about Rapture #3 and to enjoy some preview pages, wallpapers and other goodies, check out the cool new Rapture #3 Mini Site!