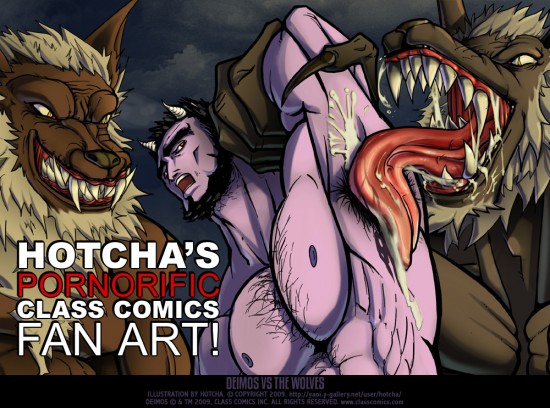 You know how much we love fan art here at Class Comics.  It's always such a pleasure to receive, and recently we received a HUGE, wicked load of it from a very talented artist named Hotcha.
Hotcha's incredible art is sexy and pushes the erotic envelope, which is why we love it AND him so much!  Here's what he had to say about the art he whipped up for us!
"I've been creating a growing amount of Class Comics themed drawings. I'm not some nutcase fanboy or anything, I know where to draw the line, hehe. I just really get a kick out of drawing other people's characters!  I wanted to do a series of pieces with Class Comics boys not only in peril, but featured in different sexual themes/fetishes from the adult world. It feels like giving a big gift back to the people who make such awesome and sexually adventurous comics!"
Awww… We love you too, Hotcha.  And we were blown away by the amount of art you sent, and by the amount of love and skill you poured into it.  Thanks so much for this bounty of naughty goodness!
Check out this bounty of gorgeous artwork, gang, and Hotcha's thoughts behind each piece he created.  The guy's got great skill and a talent for serving up the kind of hotness we all crave.  For more of Hotcha and his brilliant art, check him out on the Y!Gallery!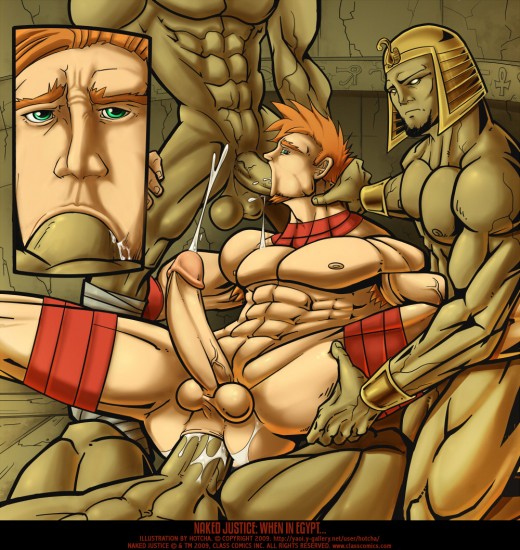 Hotcha says… "Naked Justice:  Interracial gangbang. The lovely pale redhead riding black/middle eastern dicks."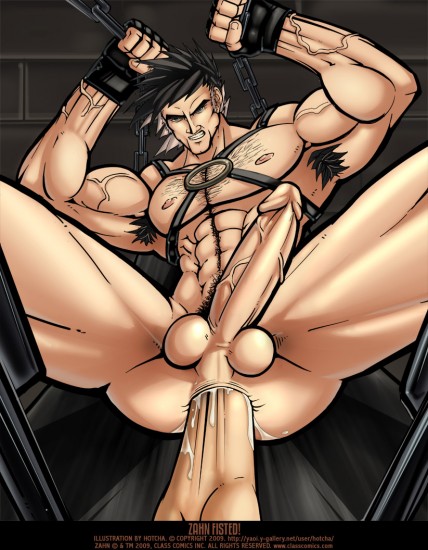 "Zahn: Daddies, fisting! Slings and stubliness. Zahn strikes me as a could-be Daddy. Must be the salt n pepper look."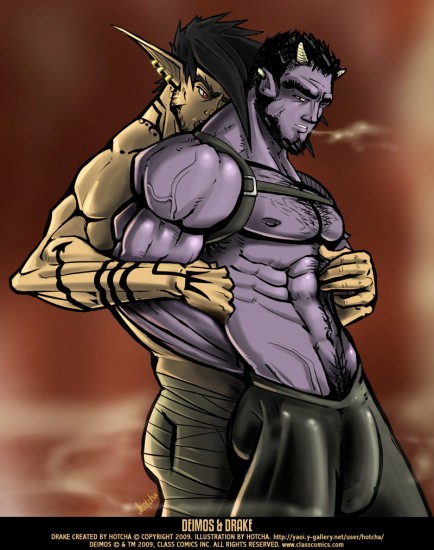 "Deimos: Pits n tongues. Anthro, Yummy… Gotta love the pits."
"Locus: Watersports, oral, anal… I created a short, simply colored Locus comic. This one kinda spiraled outta control. My intention originally was to do a 1 or 2 page short comic with Locus getting drunk at a bar and getting into some trouble. All the drawings ended up looking like individual pieces. Anyway, what's done is done, I still kinda like how it turned out, simple as it may be."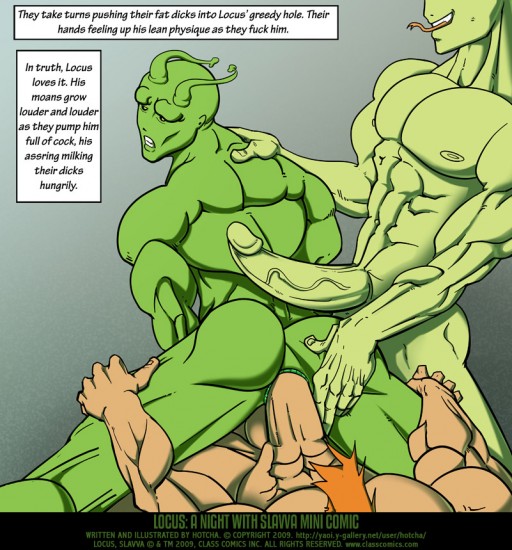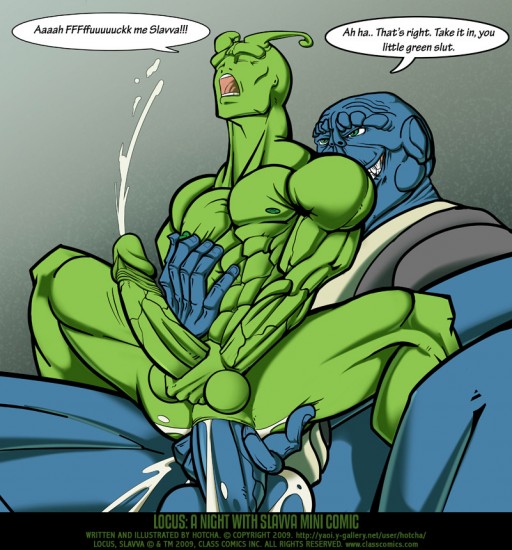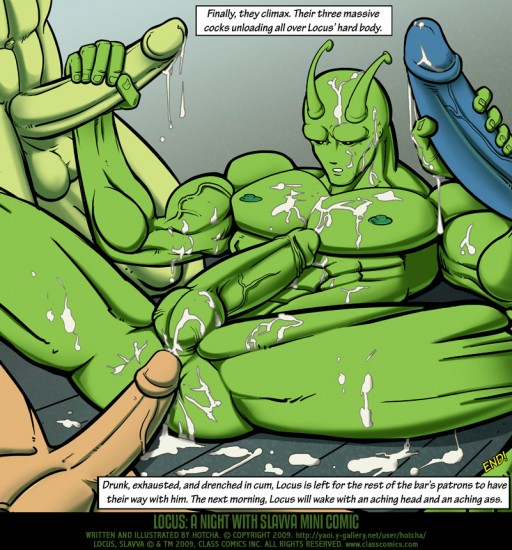 Locus, Slavva, Deimos, Naked Justice and Zahn are © Copyright and TM 2009, Class Comics Inc.  All rights reserved.
All artwork created by Hotcha. © Copyright 2009.  Drake © Copyright 2009, Hotcha. All rights reserved.