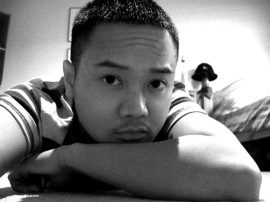 AKA UrbanMusiq
Growing up I would almost never be seen without a pencil and paper in my hand. I remember spending much of my time watching anime like Ninja Scroll and reading Spiderman's adventures in the pages of comic books. Just seeing these characters being brought to life lead me to believe that nothing is impossible! — Imagination was the key to true liberation!
I am a person who is heavily influenced by Music – Hip Hop culture in particular. I have taken much influence from "Urban Art." By mixing up styles from Western and Eastern cultures has allowed me to develop an eclectic style.
Discovering Class Comics and the world or Erotic Art only made my love for illustrations grow stronger! Seeing all the beautiful men created by the hands of Mr. Fillion made it clear that this is what I wanted to do… As you can see in my art, his work has made a huge impact on me, along with other comic greats like the late Michael Turner, and Tom of Finland.
cheers my awesome friends!!
*Big Hugs*
Leon