We are very happy to announce that Angelface #2 by Benoît Prévot is now available as a Class Access Digital Comic so that you can appreciate it wherever and whenever you'd like!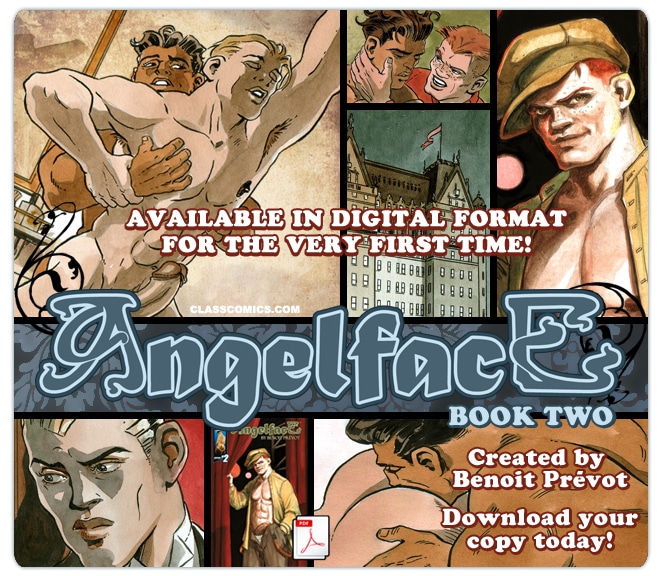 [box]Angelface is a beautiful series set in the 1920's when prohibition was in full swing. It didn't stop the fun from happening, it only made it a bit more risky! Allan and Red are two friends who skirt the law and end up on the run. You'll love the deep story, vivid characters, beautiful artwork and hot sex all in a historical setting! [/box]
We've gone and done it again! We've also converted the following comics from DRM to Easy PDF files that you can view on your computer, you iPad, or Android tablet, phone or on any device that allows you to view PDF files. No additional software required…  Just download and ENJOY! It's that easy!