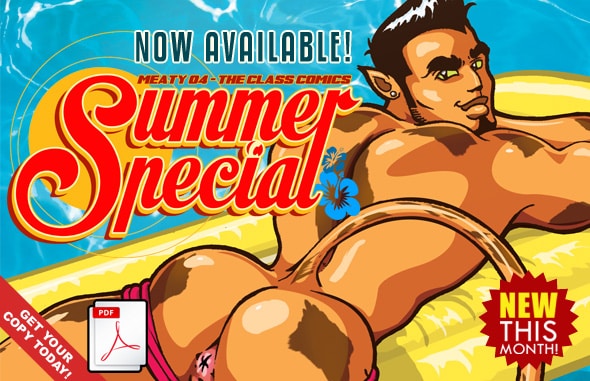 We're THRILLED to announce that the fourth official Meaty, the CLASS COMICS SUMMER SPECIAL is now available to download as an Easy PDF CLASS ACCESS Digital Exclusive.
More than 50 artists have come together to create the ultimate Summer Celebration. Their mission: capture all the HOT and HORNY Summer moments of your favorite Class Comics Boytoons!
Imagine that each artist is like a camera that is there to take snapshots of Zahn, Deimos, Cam, NJ and all their pals frolicking in the waves, soaking up the rays of sun, feeling the warm breeze on their balls, and just plain being sexy in the sunny Summer months.
Every artist included in this Meaty more than rose to the occasion and let their creative juices TRULY run wild. The result is a collection of mini comics and pin-ups that will leave you needing to turn up the air conditioning.
You're in for a very hot Summer treat. Download your copy today, and sit back, unbutton your fly, relax and enjoy this scorching assortment of sizzling, summery sexiness as your favorite artists and your favorite Class Comics Hunks cum together to create a Summer cock-tail you won't soon forget!
After enjoying the art, read up on all the creators and visit their websites with a single click within the PDF!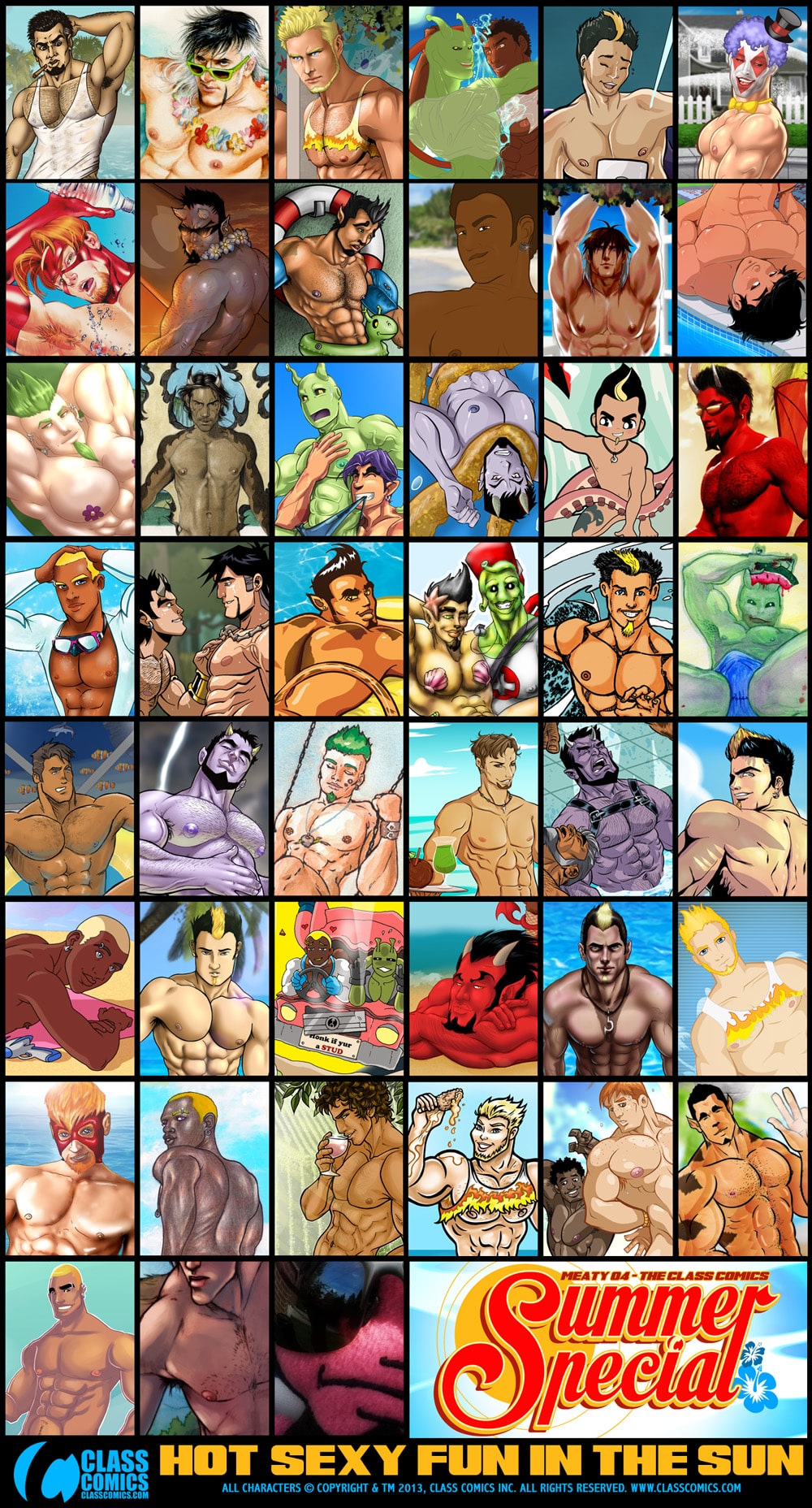 Here is a list of all the artists that will be in the meaty, so go check out more of their art!