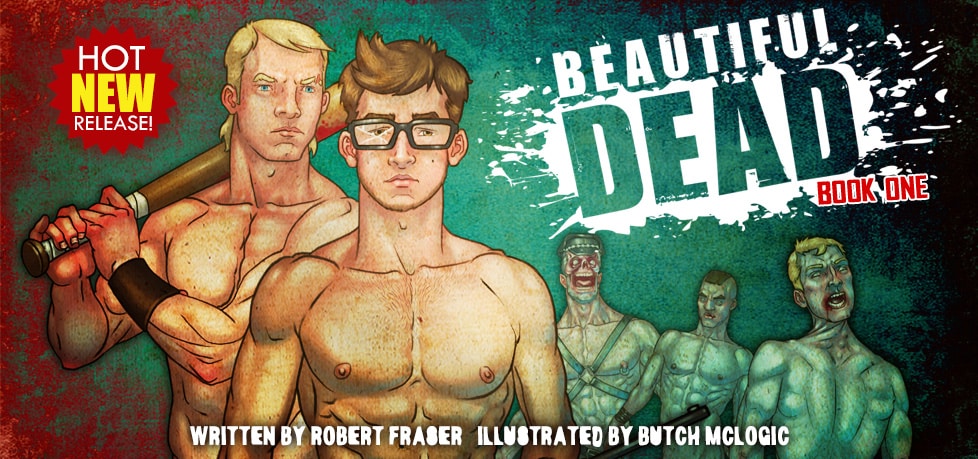 HALLOWEEN IS HERE — and so is the highly-anticipated BEAUTIFUL DEAD #1!! It's available as a print and a digital edition.
What if the end of the world wasn't the worst thing that ever happened to you? Beautiful Dead is a brand new series about love and lust in the coming zombie apocalypse! It's the story of Gage and Hayden, two unlikely survivors who find each other as the world crumbles around them…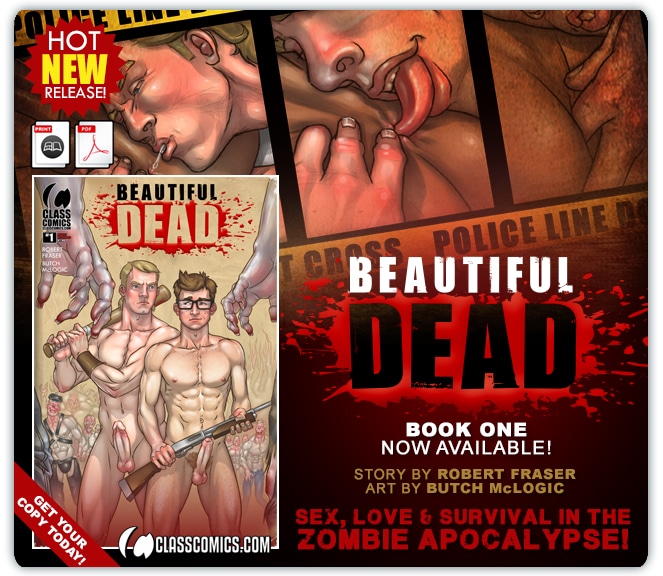 Neither Gage nor Hayden would have been each other's first choice as traveling companions, but each of them see the benefit of having someone along for the ride. Even if it's not for the most noble of reasons. They'll both be surprised by what this undead world brings out of each other… and themselves. Beautiful Dead #1 chronicles their insane first 48 hours together, which will define the rest of their existence… however long, or short, that is.
Written by Robert Fraser, creator of The Initiation, and illustrated by Butch McLogic, creator of Tug Harder, the comic has been six years in the making! Get your copy as a Printed Edition and/or Digital Edition today!