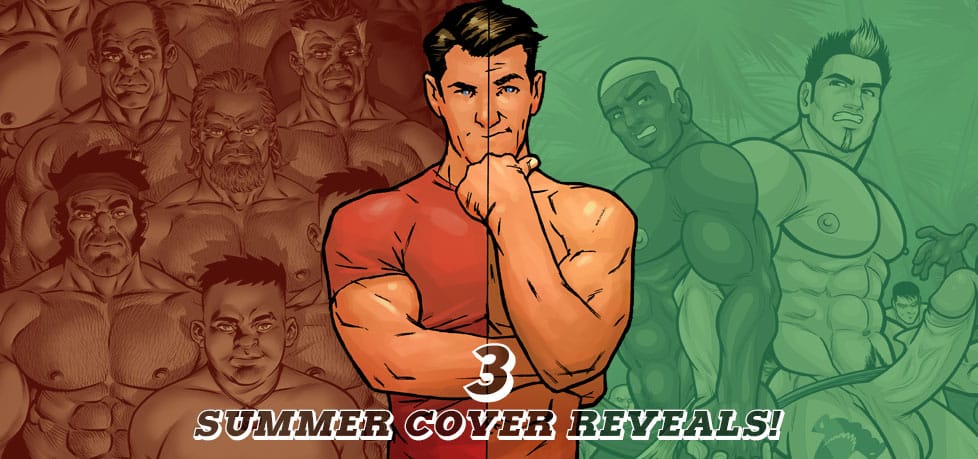 Summer at Class Comics ALWAYS means a crop of really hot and fun books, and today we thought we'd reveal the amazing covers of three of the season's most anticipated titles!
After teasing Robert Fraser's "The BROMANCE" for almost a year now, it's about to land in your hot little hands. The BROMANCE follows the exploits of Paul, a horny young stud with an overactive imagination. It seems Paul fantasizes about all of his male friends… but where does the line between reality and fantasy end? With Paul, that line is often blurred.
The book contains several short stories, all penned by Robert Fraser, each one illustrated by a different artist. You'll find art by Jacob Mott, David Cantero, Leon de Leon, Martin Chan (making his official Class Comics debut), Cray and Patrick Fillion inside the book, and the super hot cover is illustrated by the wonderful Adam Graphite. The cover gives us a little glimpse into Paul's ability to daydream any situation into total boner-popping fun! C'mon… like you haven't been there yourself at one point or another?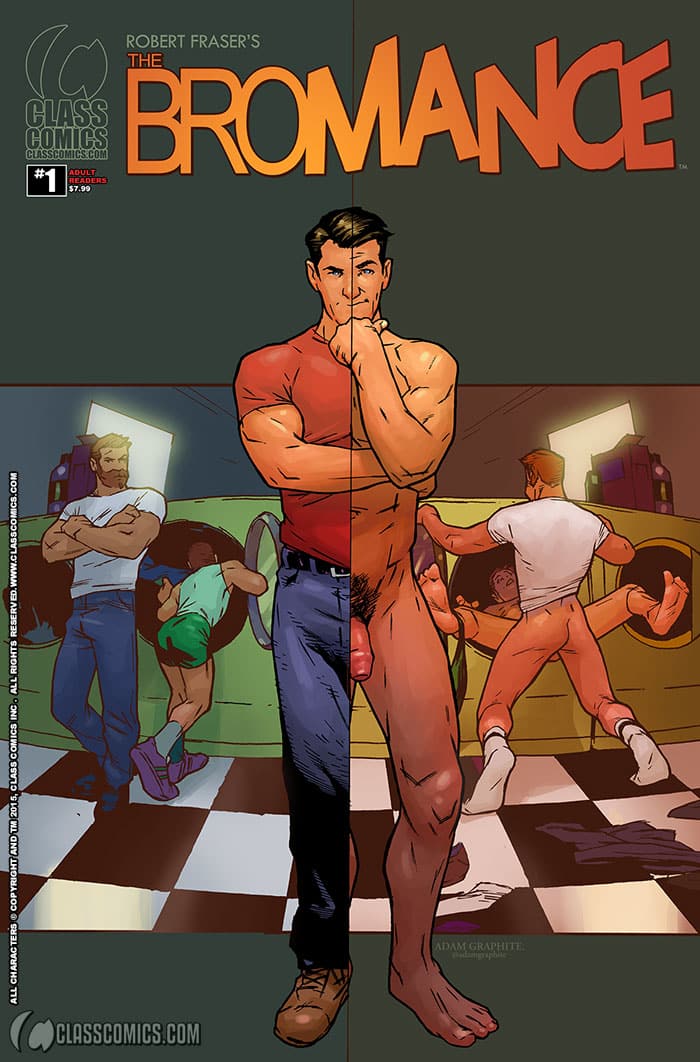 Fans went nuts when they learned that Logan had completed the long-awaited PORKY #4. Yes, we've all been dying to know what would become of Benjamin Foley, his uncle Mark and the rest of the series' characters. Summer will reveal all when the issue is finally released, but for now, let's take a look at the gorgeous cover that Logan created for the book. It's absolutely glorious — a beefy buffet of hot masculine BEEF!
And just a little reminder for fans who may have missed the long out of print first and third issues of the series; Class Comics is re-issuing all-new editions of the first three issues in celebration of the fourth book's release. These reissues boast scorching hot new covers by Logan! How's that for Summer hottness? The re-issues 0f PORKY #1, #2 and #3 will be released in order, leading up to the release of book #4.
The final cover we're revealing today is for the senses-shattering first issue of our new team-up series, CLASS COMICS HOOK-UPS #1. This first book features Space Cadet and Mako Finn, who meet for the very first time. They have to, uhm… come… together in order to stop a strange and deadly threat from spilling onto the shores of Hawaii. Sand is gonna get everywhere, trust us — Byron and Mako's family and friends get in on the action in a big way and this 28-page first issue extravaganza gives new meaning to sex under the sun!!
CLASS COMICS HOOK-UPS #1 is written by Patrick Fillion and illustrated by the amazing David Cantero. The official cover is also beautifully created by Cantero… and for the first time in Class Comics history, we'll be offering 2 EXTREMELY LIMITED VARIANT COVERS. One of the variant covers is by the incomparable Jacob Mott, and the second is by Patrick Fillion himself. The variants will be revealed upon the book's official release and available at the same time, but for now feast your randy eyes on Cantero's gorgeous cover… and maybe you'll even be able to spot Mr. Cantero's sexy avatar?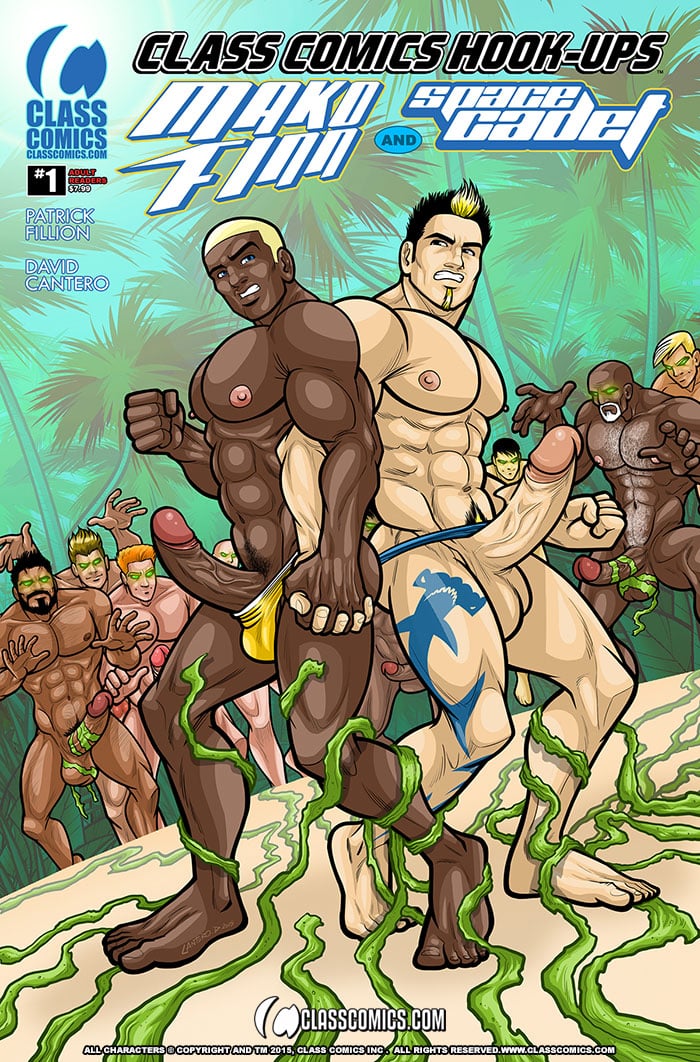 Stay tooned for official release dates, folks. We'll keep you posted… but one thing's for sure — this is gonna be a Summer to remember at Class Comics!