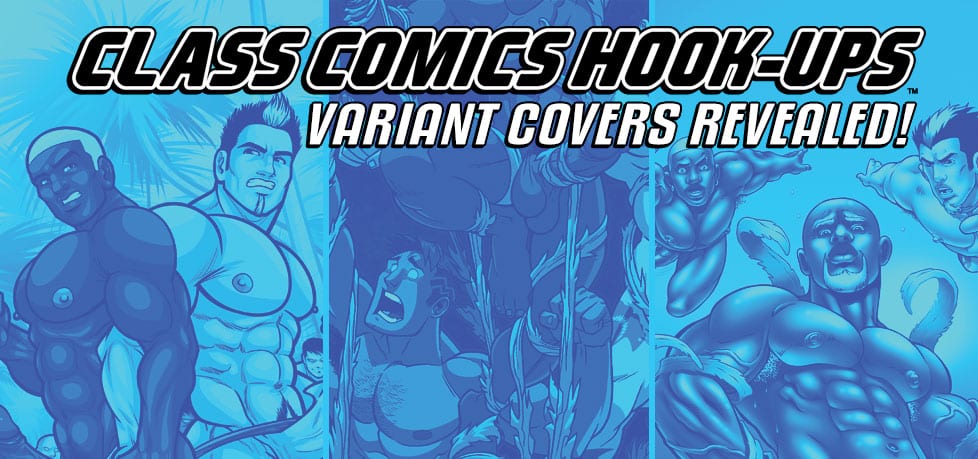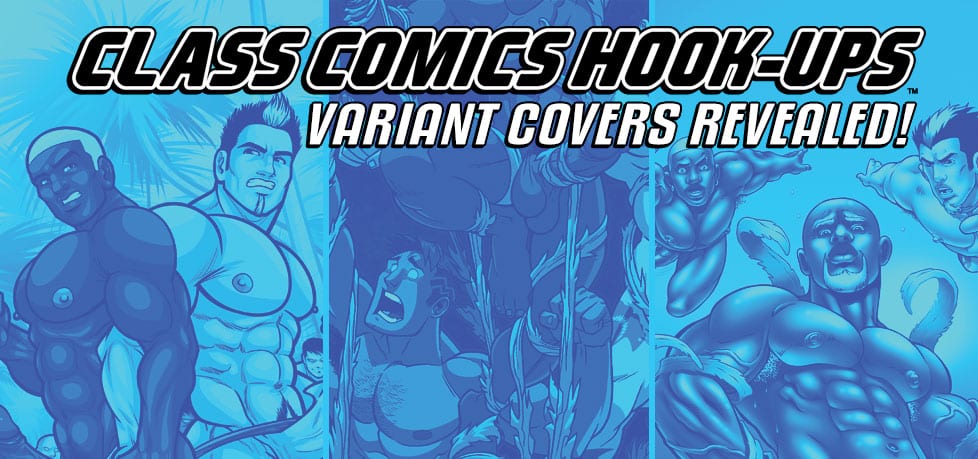 CLASS COMICS HOOK-UPS #1 featuring SPACE CADET and MAKO FINN is just around the corner, and we have a very special treat for you guys today.
The printed edition of this spectacular 28-page first issue is getting the variant cover treatment. The standard version will come with the crazy hot David Cantero cover, and two super sexy, EXTREMELY — INSANELY — LIMITED variants will be available — one by Jacob Mott and one by Patrick Fillion. 
Both variants are limited to ONLY 50 COPIES each and will NOT be reprinted once they are sold out. Die hard collectors are gonna want to pounce on these beauties, and get 'em while they can.
These variants are ONLY available in printed format and will not be included in the digital edition of CLASS COMICS HOOK-UPS #1. 
We'll keep you posted on the official release date for CLASS COMICS HOOK-UPS #1 so be sure to stay tooned and get these gorgeous collector's editions as soon as they become available.