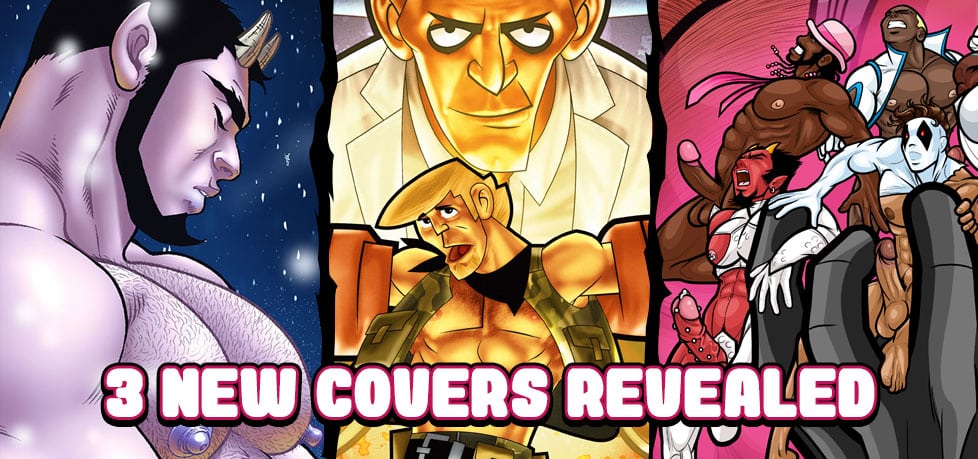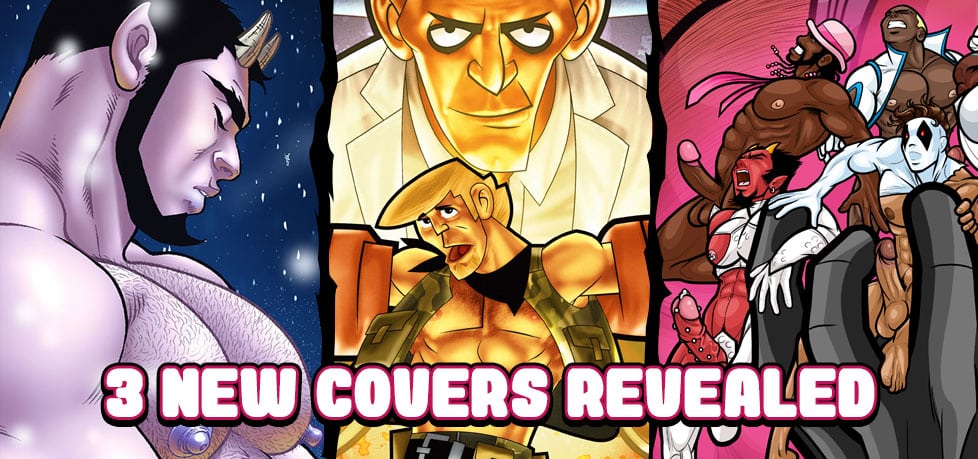 While 2015 may be coming to a close soon, we're not about to wind down with our releases. In fact, the Winter Season is bringing a steady crop of wicked new comics your way, and today, we're proud to reveal the beautiful covers of three of those up-coming titles.
Deimos fans are chomping at the bit for DEIMOS: DEAD OF WINTER Part 2. With a beautifully sensual and moody cover like this, one can't help but wonder what the comic itself has in store for us. Taking place immediately after Deimos leaves Mack, his hunky Canadian bushman in DEIMOS: DEAD OF WINTER.  Part 2 isn't so much a sequel as it is a stand alone Taro Demon adventure set in the snow. With glorious art by Patrick Fillion and sublime colors by Hernán Cabrera and Fillion, this cover whets our appetite for the pages to come.
Next up is an amazing release from the creative mind and incredible talent that is HvH, who created In the Blink of an Eye. The ADVENTURES OF LINK #1 reprints FRESHMEN MAGAZINE'S hit series and collects every single episode in one exciting collection for the first time ever. The gorgeous cover is a testament to HvH's artistic gift and only begins to hint at the mystery, action and intrigue held within the book. The ADVENTURES OF LINK #1 takes us on a wild ride of sex and breathless adventure with the hunky, titular hero and his cast of lusty allies and enemies.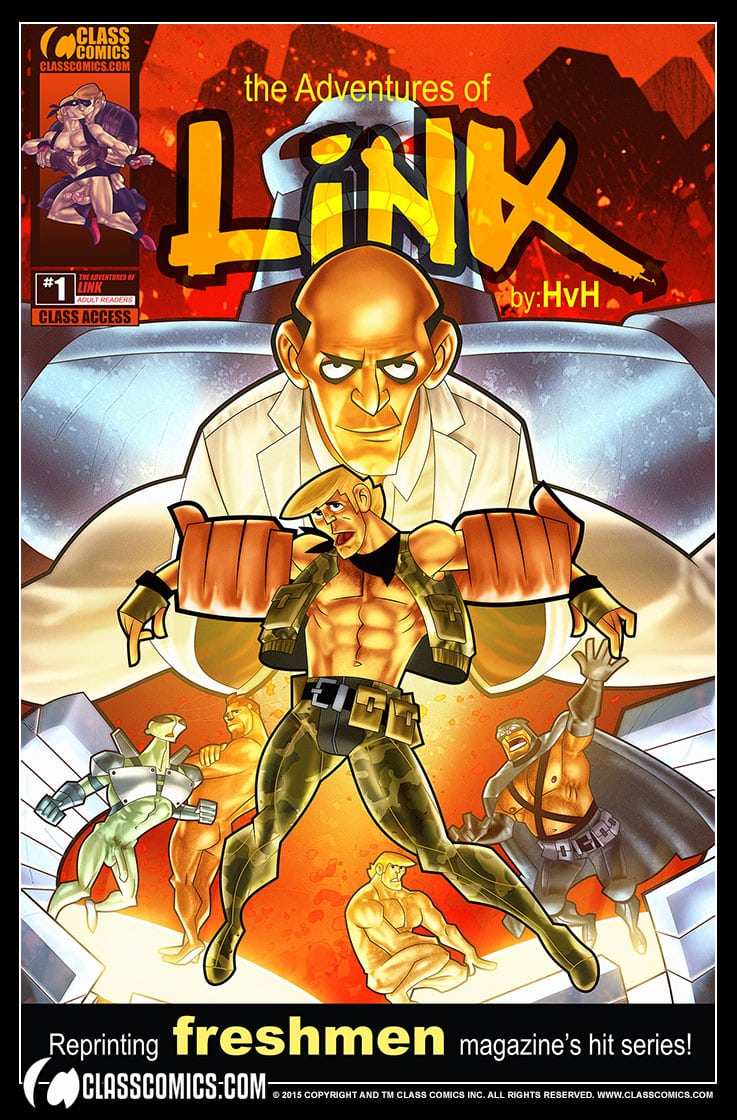 Last, but certainly not least, GHOSTBOY AND DIABLO #4, the final issue of the Ghostboy and Diablo mini series, is headed out way. Illustrated by the wonderful David Cantero and written by Patrick Fillion, this final issue is a senses-shattering, balls-to-the-wall action and spooge-packed issue in the great tradition of the classic superhero comic book. David's exciting cover leaves us wondering how our two heroes and their pals will ever escape the clutches of the evil Toro? Only time will tell… but on the plus side, you won't have to wait much longer for this gloriously EXTENDED 28-page ISSUE. It's a mind-blowing conclusion that will leave Ghostboy and Diablo on an exciting new path.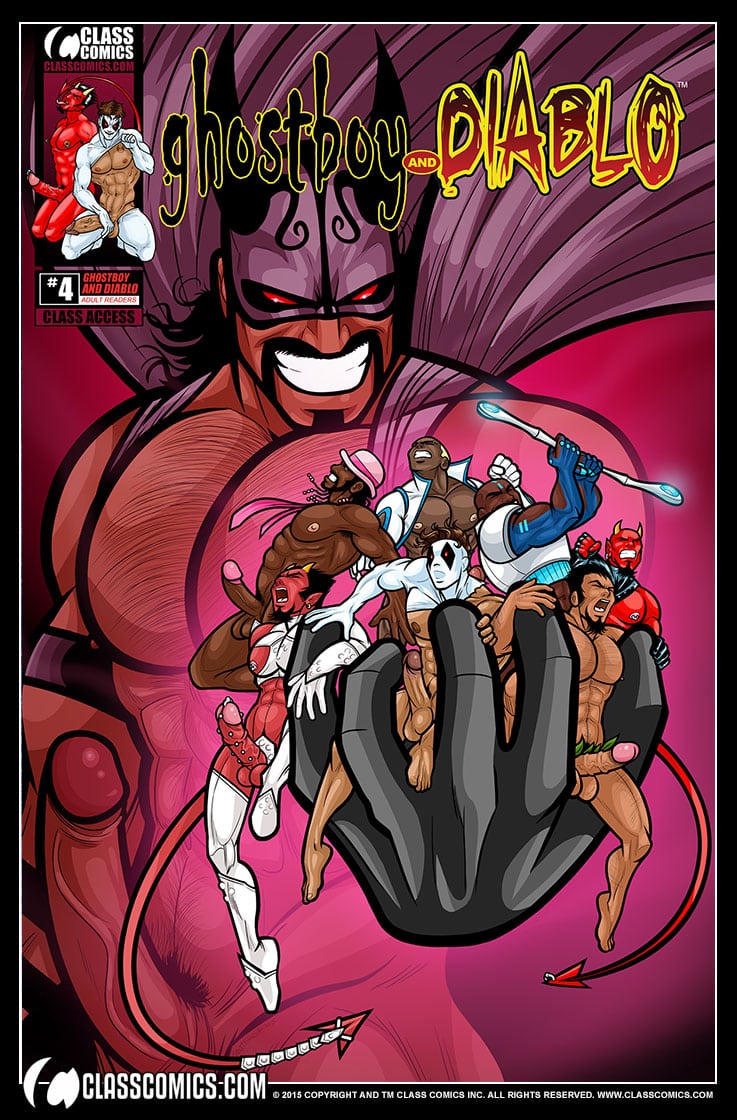 We'll keep you posted with official release dates as they become available. In the meantime, we hope you've enjoyed a look at these three beautiful covers. Stay tooned for more!