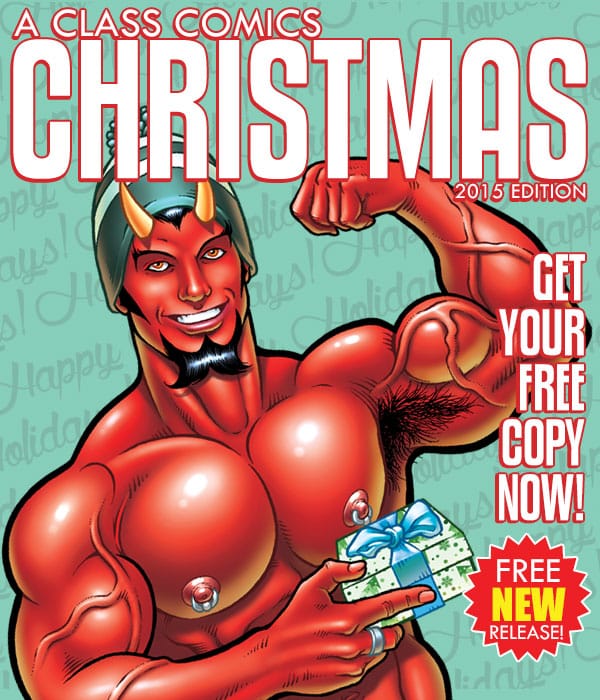 The Holiday Season is a time for giving, and that's exactly what we're doing with A CLASS COMICS CHRISTMAS – the 2015 Edition — our gift to you this Christmas! Download it for FREE and enjoy!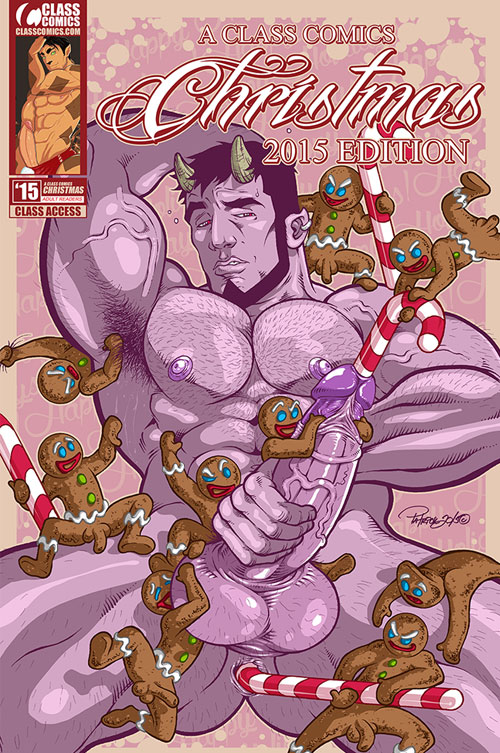 Over the years, Class Comic has created so much fun and sexy Christmas-themed art, that we decided to collect it all together in one exciting Holiday Special. With art by DAVID CANTERO, JACOB MOTT, LOGAN, LEON DE LEON, GOLDEN KEY, GENE LIGHTFOOT, PPMAQ and PATRICK FILLION, and featuring your favorite Class Comics Hunks, this is one Christmas Present you won't wanna miss! We've taken last year's edition and added 12 new pages of art and comics to it for your enjoyment!
This wonderful Yule Tide Treasure collects all of the Christmas STRIPSHOW episodes, past and present, and includes the fan favorite "I'll Be Home for Christmas" starring TRIP and GLOW WORM.
It also features the brand new 2015 CHRISTMAS STRIPSHOW featuring everyone's favorite Taro Demon, DEIMOS, entitled "Christmas Cream"!  This year, BILLY and CARDINAL want Deimos to pose for a Christmas Card photo, meant for a very special recipient. All of these wonderful little comics are written by Patrick Fillion and illustrated by Jacob Mott.
The Christmas Season makes us so giddy, and we're just thrilled to present to you this lovely collection which includes our sexiest and most beautiful Holiday art. And the best part is that you can get it no matter if you've been nice OR naughty. Unlike Santa, we don't discriminate and want you to have this little gem no matter how bad you've been!
This 44-page bundle of Holiday Cheer is bound to help keep you warm on those cold Winter nights! So download and enjoy A CLASS COMICS CHRISTMAS – the 2015 Edition!
We hope you have a fantastic holiday season!
Patrick & Fraser

P.S. Santa sent a coupon code of HOHOHO for  The Naughty Comic Shop to save 20 PERCENT off your order until Dec 26th!
P.P.S. AN EXTRA CHRISTMAS GOODY — From us to you — FREE HOLIDAY HEROES WALLPAPER!! Featuring art by Patrick Fillion, with colors by Cabrera and Fillion.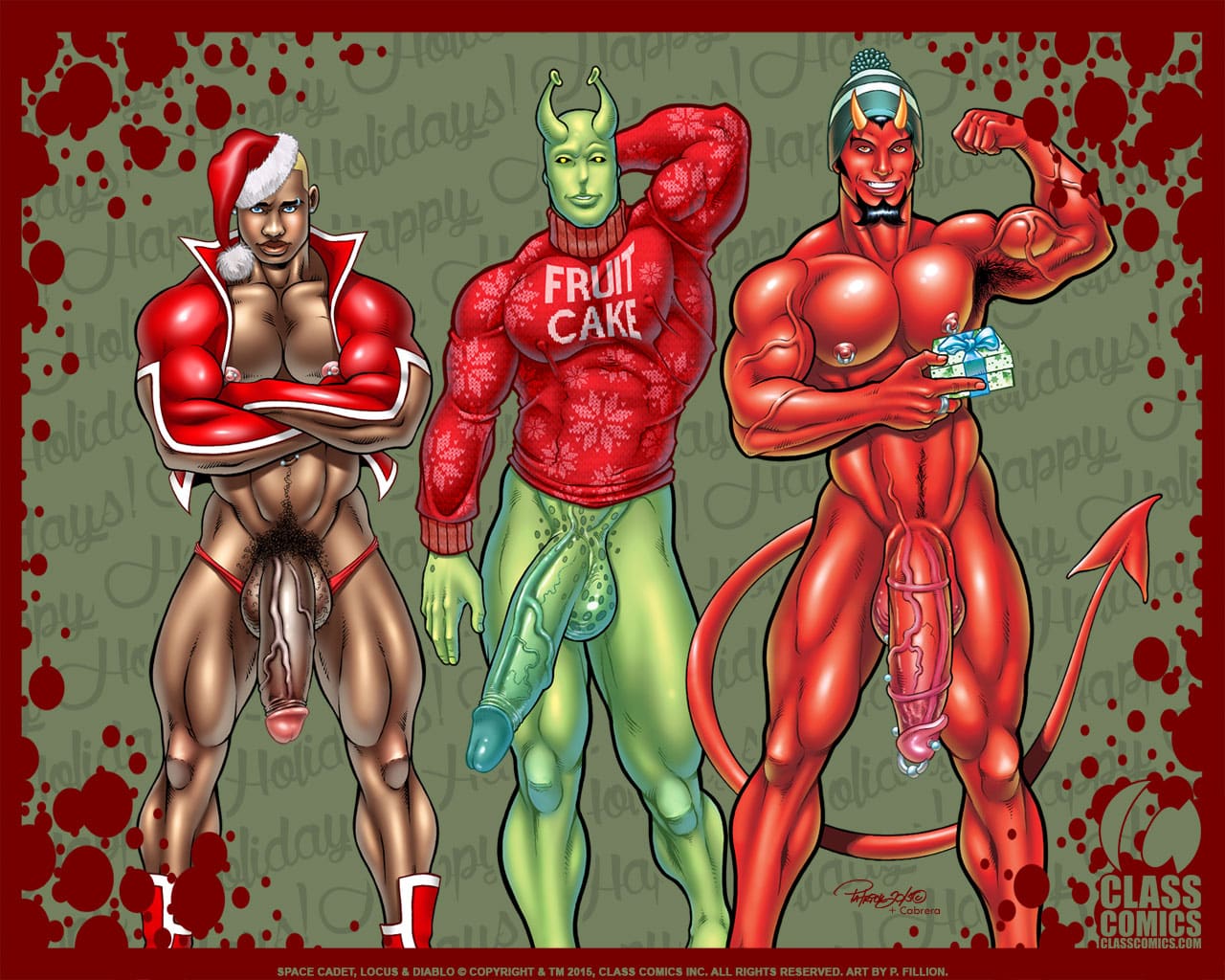 SPACE CADET, LOCUS and DIABLO are looking particularly hung with care this Christmas… why not download these lovely wallpaper designs and have our boys heat up your computer screen? Who could resist these festively juicy treats? Just RIGHT CLICK, download and enjoy!