MASTER of STONES #1 is now available!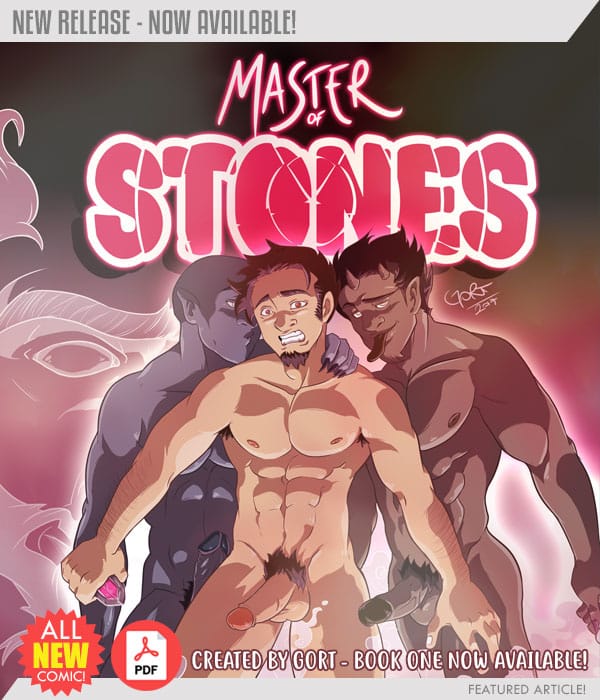 It's Friday the 13th today, so we're super thrilled to release Master of Stones #1! It's the first edition of a mysterious demonic series guaranteed to thrill! The Master of Stones series is written and illustrated by Gort, a fantastic newcomer to Class Comics!
Every man in a committed relationship has to overcome a terrifying obstacle every year: The Anniversary Gift! When Jason leaves it until the very last minute, it opens up a world of problems for him!
While on his way home, Jason stumbles upon the only curio shop open after work. It specializes in Magic Stones and is run by an overly generous shopkeeper. One stone practically leaps into Jason's hands and seems to call out with an urgency to be brought home.
Like all cursed objects brought into the bedroom, the magic stone awakens in the middle of the night, transporting in two demons, Vertimon and Barrichulo, to use and abuse Jason. It's not clear, however, who has the most fun in the threesome and what this orgy will lead to in the long run!
Master of Stones #1 is a 29 page comic, including a 10 page gallery written and illustrated by Gort.