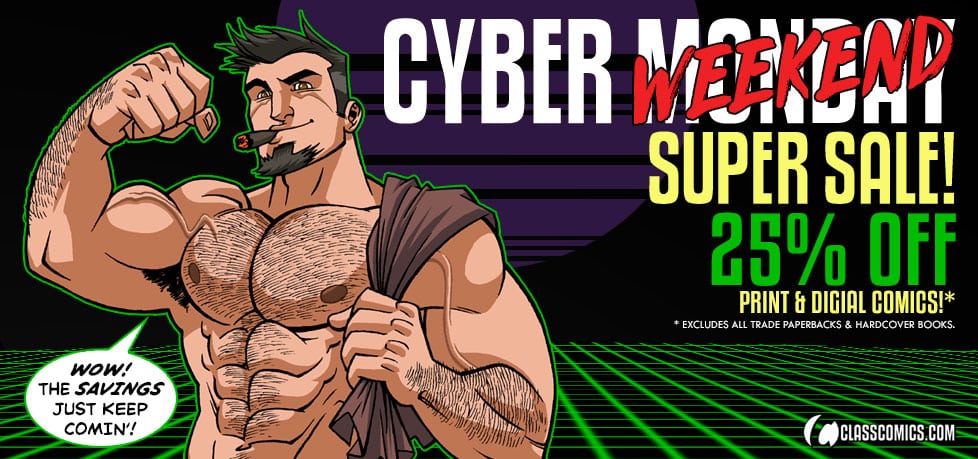 Aubrey want you to know that it's time for our CYBER WEEKEND SUPER SALE! The savings start Thursday November 23 and last all the way until the end of Tuesday November 28th! He's calculated that it's an AWESOME deal for everybody!
Save 25% off all comics when you use the coupon code "CYBERSEX" at checkout! That means all PRINT EDITIONS and DIGITAL EDITIONS alike are on super, awesome SALE!*
AND REMEMBER! You can combine our CYBER WEEKEND SUPER SALE with our QUANTITY DISCOUNTS to save EVEN MORE! So the more titles you pick up, the more money you'll save! START SHOPPING and HAVE FUN reading, fapping… AND SAVING!
*All comics are on sale, but not trade paperbacks or hardcover books! Minimum purchase of $5 is required for discount.