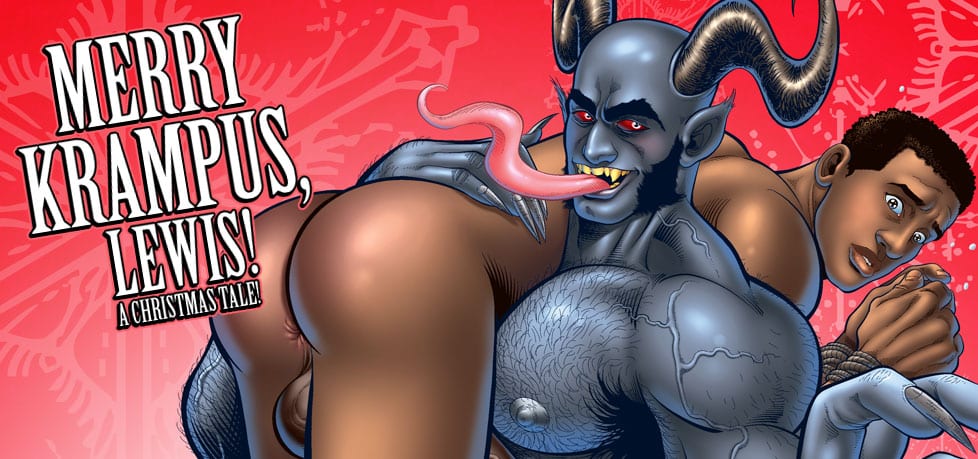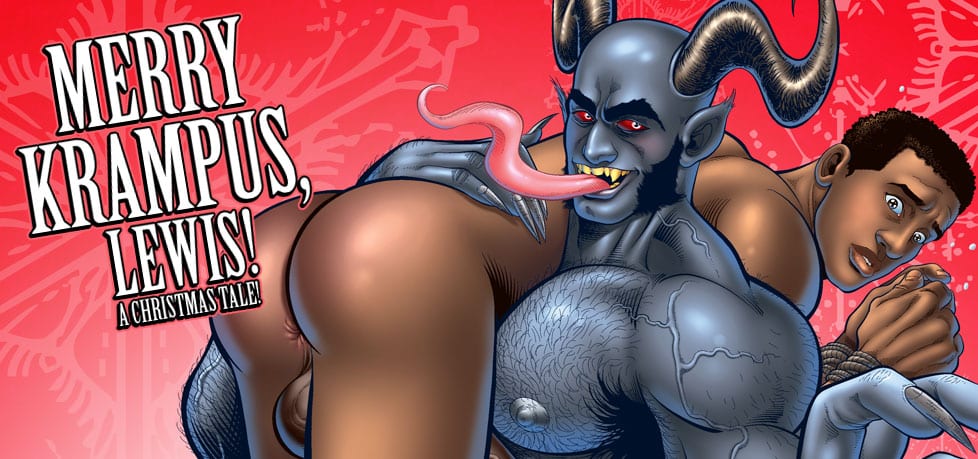 Poor, sweet (but very dumb) Lewis!
He thought Santa was coming for a visit. He figured, "fuck the milk and cookies! Santa can have my ass!"
Lewis smiled, getting hornier, thinking of the sexy Christmas Daddy as he took off all his clothes and got his dick nice and hard and wet. He sat by the fireplace and patiently waited for Old Saint Nick! Imagine his surprise when KRAMPUS appeared instead of the jolly and plump silver fox!
"My, My! Naughty boys don't usually leave ME presents", snarled the crusty Christmas demon!
Lewis gasped in surprise as Krampus easily overpowered him. Tossing the naughty lad over his shoulder, the monster laughed, pausing to caress and slap Lewis' perfect bubble butt.
WHAP! 
SMACK! 
SWAPP!
Tears welled up in Lewis' soulful brown eyes as his rump rosied.
Krampus found Lewis' pretty pink pucker. He taunted and teased it with his clawed finger. Lewis groaned, struggling in vain, rubbing his ever stiffening uncut penis against the Holiday apparition's hard, hairy muscles in the process.
"Please let me go, Mr. Krampus, sir! I'll be a good boy next year — I promise!"
Krampus chortled at Lewis' pleas!
"Fuck His Ass! Fuck his ass!" chanted the nasty little Gingerbread men accompanying the Christmas creature.
"It's much too late for promises, Lewis " howled Krampus! "You've been naughty all year long… and now, it's time for you to be punished! You'll be my fucktoy until the end of time! HA HA HA!"
Lewis' heart raced. He was truly lost… but if he was to endure eternal punishment, well… getting plowed by Krampus' magnificent, massive member didn't seem quite so bad a fate after all!
Lewis was never seen or heard from again!
Legend has it that he remains in Krampus' possession, drooling like an idiot, his hole gaping, forever begging for more of Krampus' "Christmas Spirit"!
THE END!
HAPPY HOLIDAYS to you and yours from everyone at Class Comics!!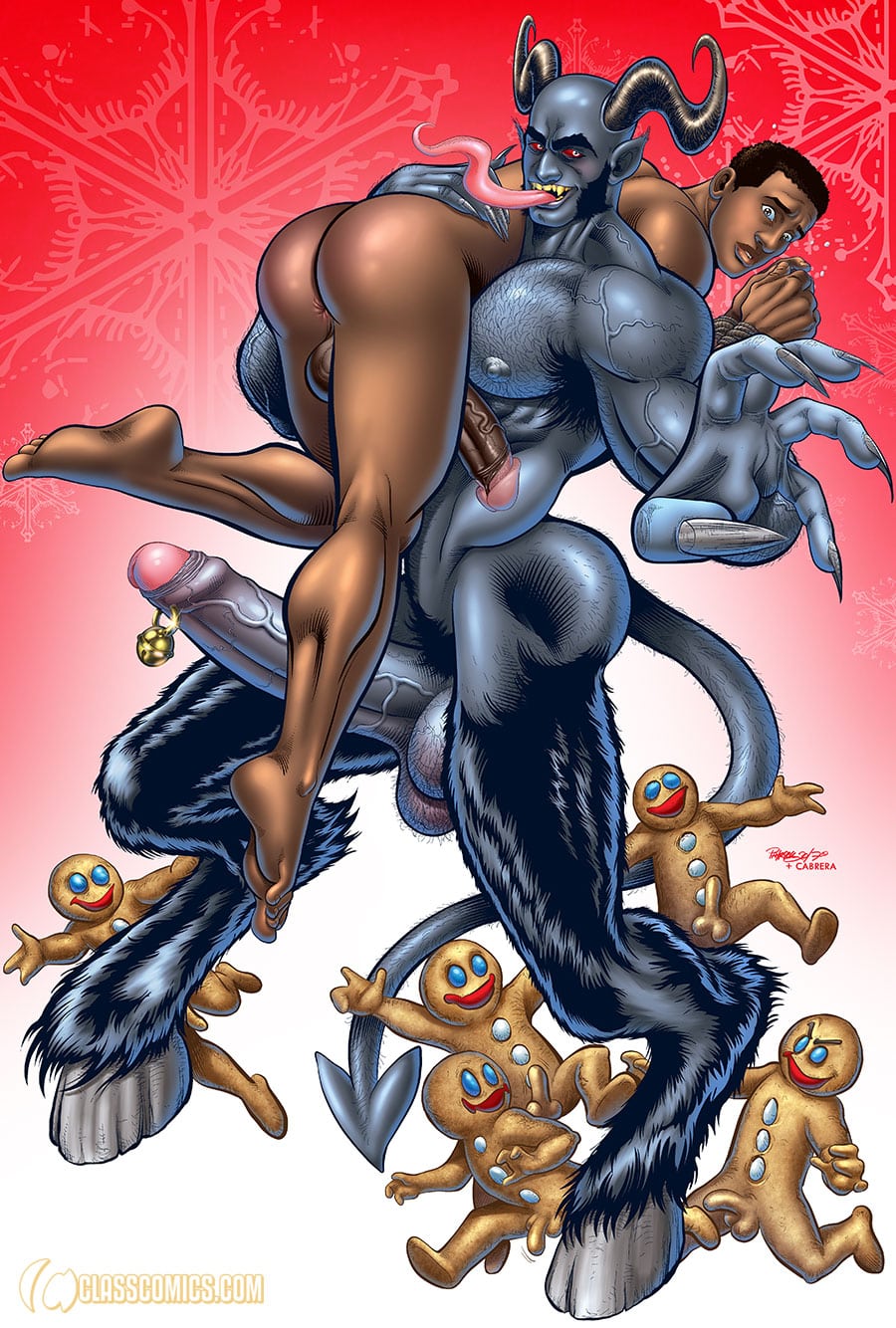 WRITTEN and ILLUSTRATED by Patrick Fillion
COLORS: Hernan Cabrera & Patrick Fillion
Sexy Santa Wallpaper ILLUSTRATED by David Cantero
All characters are © Copyright and TM 2017, Patrick Fillion / Class Comics Inc. All rights reserved.