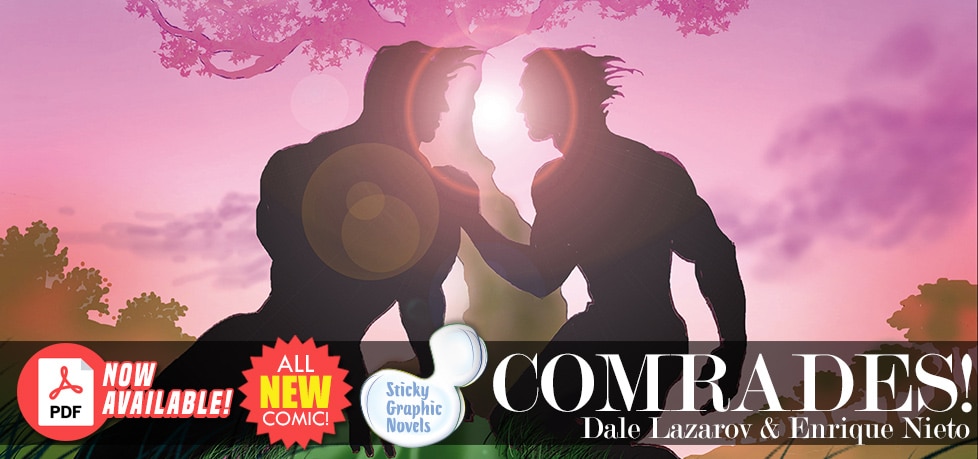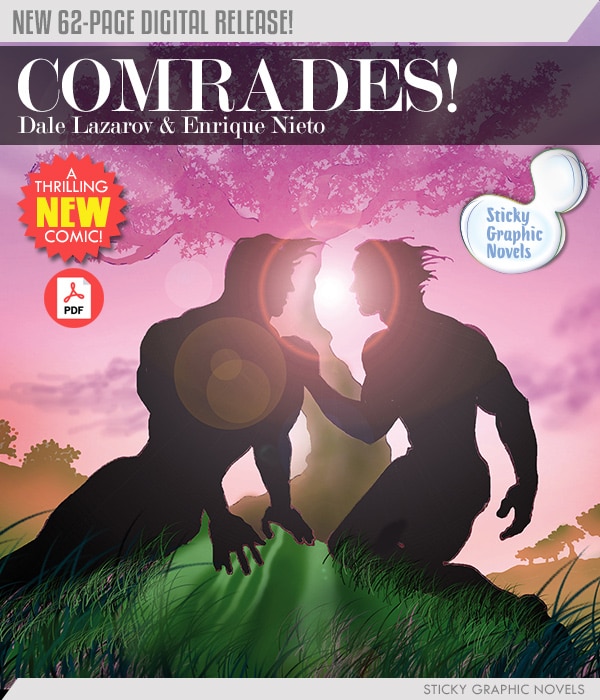 Class Comics is thrilled to present the new digital Sticky Graphic Novel COMRADES! It's a whopping SIXTY TWO PAGES featuring artwork by Enrique Nieto and script and art direction by Dale Lazarov.
In the spirit of friendship, an observational tour of the miracles of cooperative workers' endeavors turns into a stimulating, brawny holiday for a Moscow host and a guest from the East of the continent. Will their manly man-love surmount the obstacles between them?
Inspired by Russia's current law against gay visibility, COMRADES wallows in the unabashed romanticism and muscular, unintentional homoeroticism of Soviet-era propaganda art!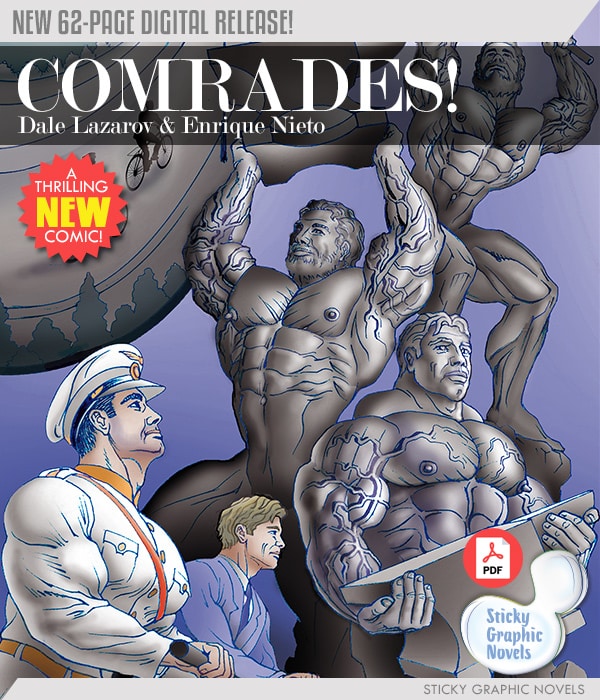 "In his traditional style, Lazarov writes scripts that are wordless on the page, but the art direction is so tight you don't need words to understand the action or the outcome of the stories presented. Each one is a joyous expression of male/male sexuality that, while erotic, is neither grubby nor tasteless. The stable of artists employed by Sticky Graphic Novels guarantees the reader a range of art styles that are lush in color and detail, and that present the story in such a way that no one is left behind. Being able to add your own words to the story gives this book a unique ability to make it completely your own, while still sharing it with the legion of Lazarov fans who have made a number of his books Number One Bestsellers in the gay erotic comics market." — The Novel Approach