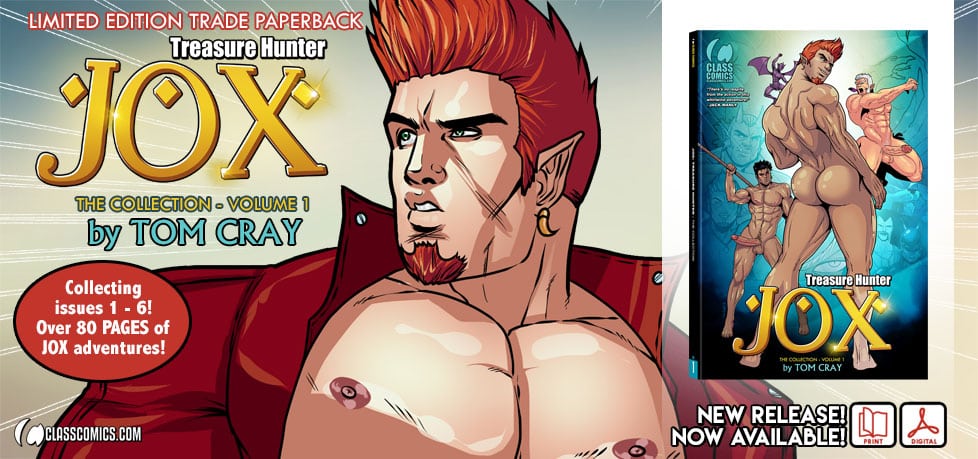 BECAUSE YOU DEMANDED IT, we've collected the first SIX issues of the wildly popular JOX: Treasure Hunter series into one fantastic 88-page Print and Digital Trade Paperback edition .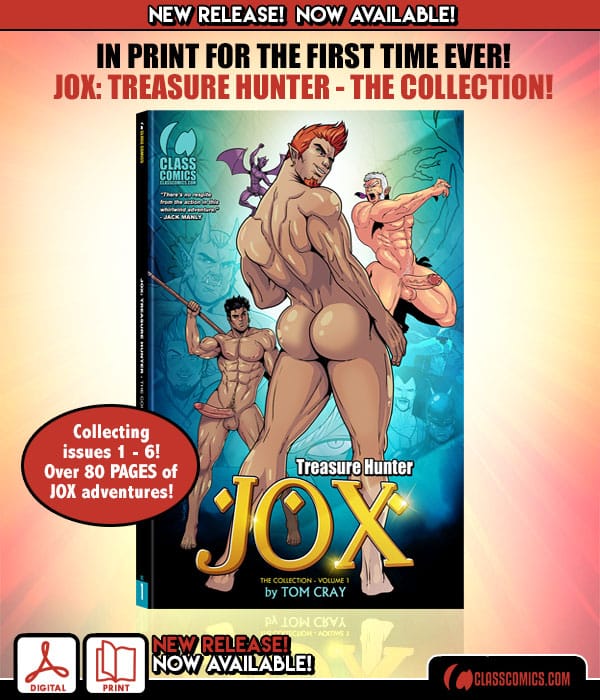 JOX Treasure Hunter: THE COLLECTION: Volume 1 follows the adventures of JOX, a sexy ginger-haired Elf with an appetite for adventure, a nose for rare treasures, and most importantly, an insatiable bottom. He travels with BLITZ, his vaguely trustworthy sidekick, who is always ready to point out his failures!
Run along with them as they flee from a massive demon Orc named GROGMAR, run into the super sexy assassin GANYMEDE, get captured by the sexy REIWULF, become the prize in an ORC cum-dump contest, and finally come face to face with a part of his past the JOX believed would never catch up to him.
Gorgeously printed and filled with some of the hottest man-on-man-on-demon-on-orc-on-werewolf sex that you've EVER seen, JOX Treasure Hunter: THE COLLECTION: Volume 1 is a must for any Class Comics fan.
In print for the very first time ever, the JOX Treasure Hunter series is written and illustrated by TOM CRAY (The Legacy, The Bromance #1).