Class Comics is thrilled to make both the Eleventh Issue and Twelfth Issue of the Transformation Series available in the Class Access Digital Marketplace!
In Transformation #11, Masa submits to having every stray follicle removed from his torso and then goes on the hunt for sex.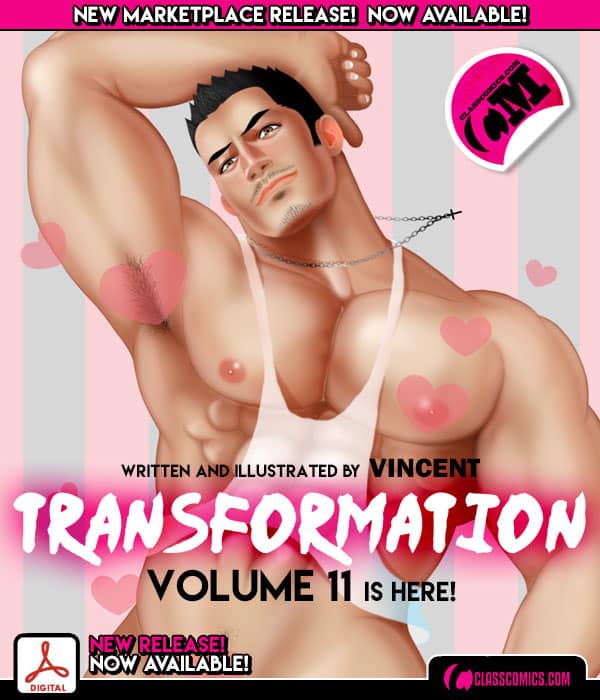 After seeing an interesting ad on his phone about hair removal and anal bleaching. Masa becomes intrigued by the idea, so he books an appointment at a nearby clinic. The changes to his body make him terribly horny, so he decides to go cruising for guys to satisfy his urges. Until he meets a familiar face…
In Transformation #12, Masahiro naughtily plays with himself, until he is punished by Shousuke after the hot event in the public bathroom during the last issue.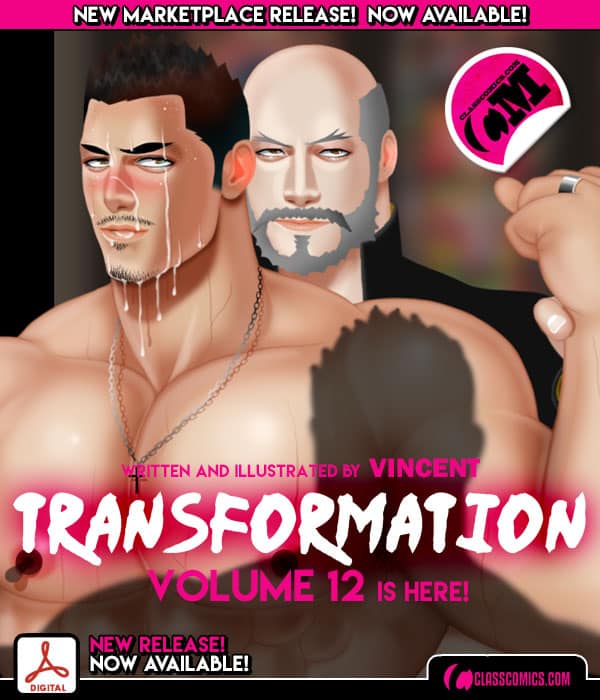 Masahiro still wants more. He gets back to an empty home and is filled with crazy lust thinking about his Daddy, Shousuke. He desperately wants him to notice his pink hole and smooth body. After playing with himself for a while, he receives a text message from Shousuke, asking him to watch a special show. He's shocked to see a rival setting on all fours like a dog in front of Shousuke. They put on quite a show together!
The Transformation series explores the very complicated, and very hot relationship between Masahiro and his father-in-law, Shousuke. It covers their path from the first moment they met, through the tentative exploration of their limits, to their fully realized master/slave status!