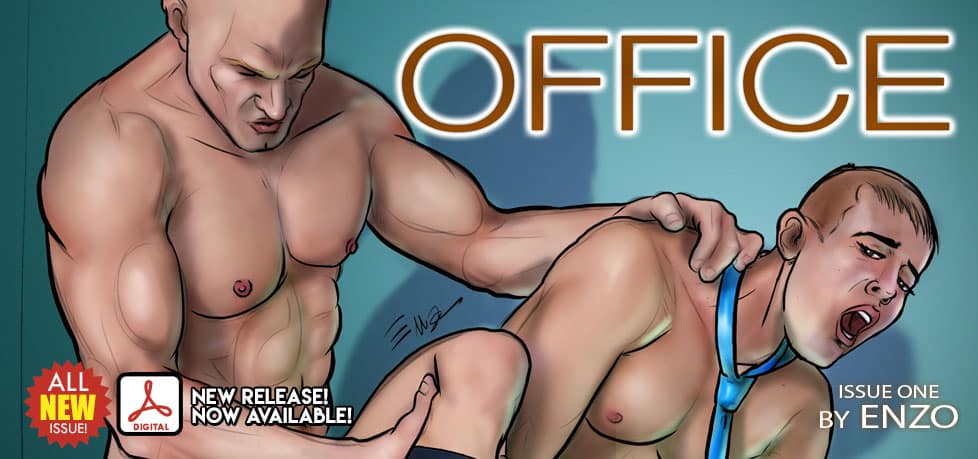 We're thrilled to announce the release of The Office #1! It's a two issue mini series by Enzo, the creator of the Manson series! The Office revolves around a not-so-carefully laid plan by a couple of disgruntled employees and their boss who seems to foil them at every step!
Bosses… you either love them or hate them!
Either way, they're the ones who deliver your paycheck, so you better keep them happy. This is something that both Michael and July, two overeager co-workers, are trying to get around. They hope to entrap their boss and force him to give them a tidy severance package.
Unfortunately, it looks as if July just beat Michael to the punch! Feeling the pressure, he decides to get some relief and bust-a-nut while at work. He's not very good at covering up the evidence and Mr. President realizes that there's been a lot of wasted company time lately.
Mr. P. hatches his own plan and asks Michael to stay late at the office. This might be the opportunity Michael's looking for! But in the end, who will fuck who over in The Office #1?