Class Comics is thrilled to make both the Thirteenth, Fourteenth, Fifteenth and Sixteenth Issue of the Transformation Series available in the Class Access Digital Marketplace!
In Transformation 13 Masahiro takes the transit to see Ken, but the inside of the train is so packed since it's the weekend. A stranger finds him irresistible and the two have a risky affair. Finally, he meets Ken at the end of the line.
Ken and Masa hop on the express train to head to their destination. While riding the express train, the two of them decide to risk "going all the way" hoping that the conductor doesn't come along!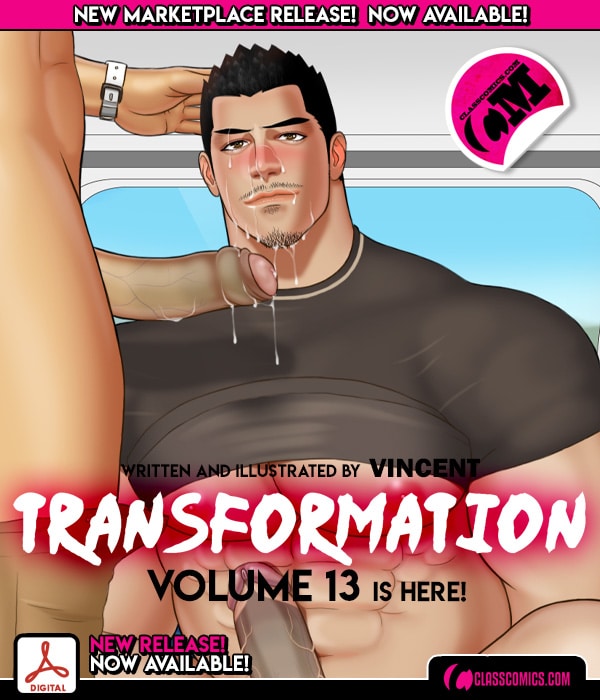 In Transformation 14 Masahiro visits a college to see his school days friend who works there as a rugby coach. He enjoys watching the practice game and shows off some of his skills.
Afterwards Shousuke, Masa's father in law, comes to pick him up. It had been a while since they both had spent the weekend together and the two of them head directly to a love hotel.
Masa is stripped down in the parking lot and must endure the humiliation of walking through the lobby wearing almost nothing at all.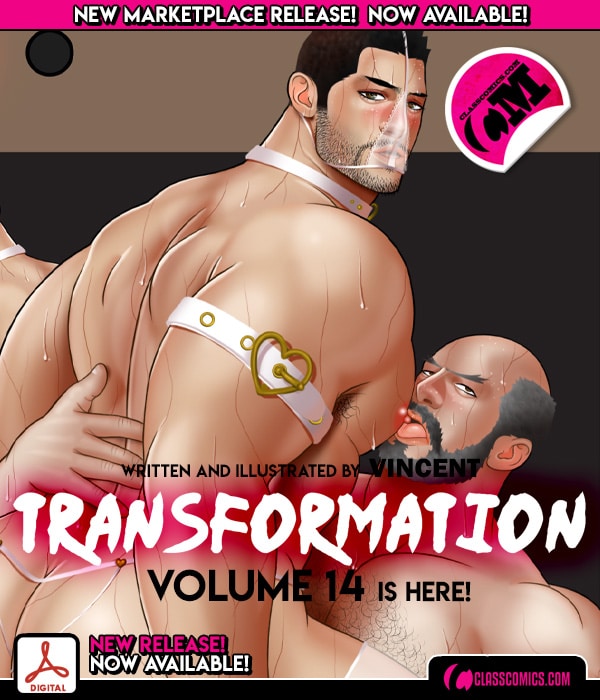 In Transformation 15 Masahiro and Shousuke start making out. Masahiro is so excited for the opportunity to share his body with his father in law, however, his fantasy does not last for long.
Shousuke invites an old flame to join them… who proceeds to broadcast their sexual frenzy for all to watch on the internet. Will there be repercussions from this act?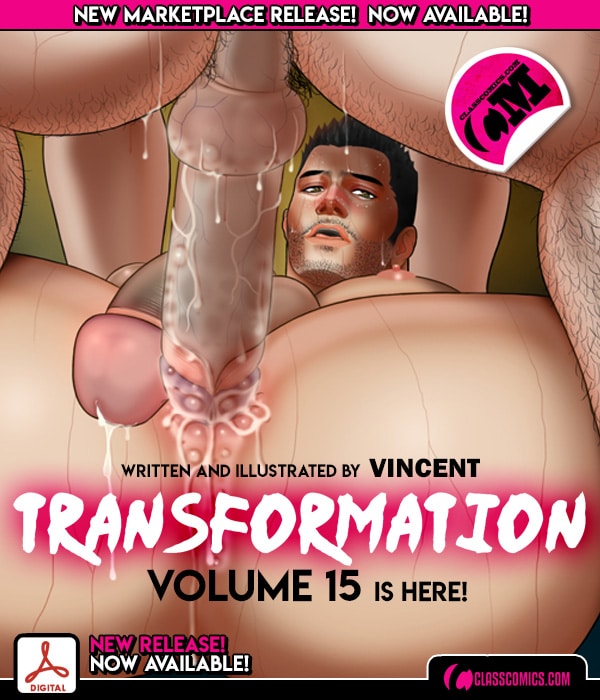 In Transformation 16 a young Shousuke invites his bodyguard to watch over him while he works out at a private gym. It's fortunate that he does as there are many wandering eyes, and hands in the club.
Takano is later invited to do overtime by his boss. The meeting that takes place turns out to be a live show in which both Takano and his boss are prominently and shamefully featured. Will Takano ever be the same?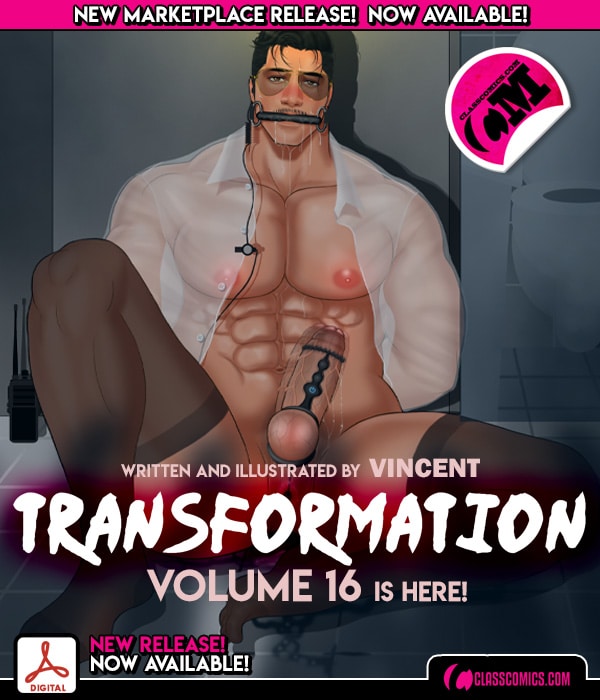 The Transformation series explores the very complicated, and very hot relationship between Masahiro and his father-in-law, Shousuke. It covers their path from the first moment they met, through the tentative exploration of their limits, to their fully realized master/slave status!