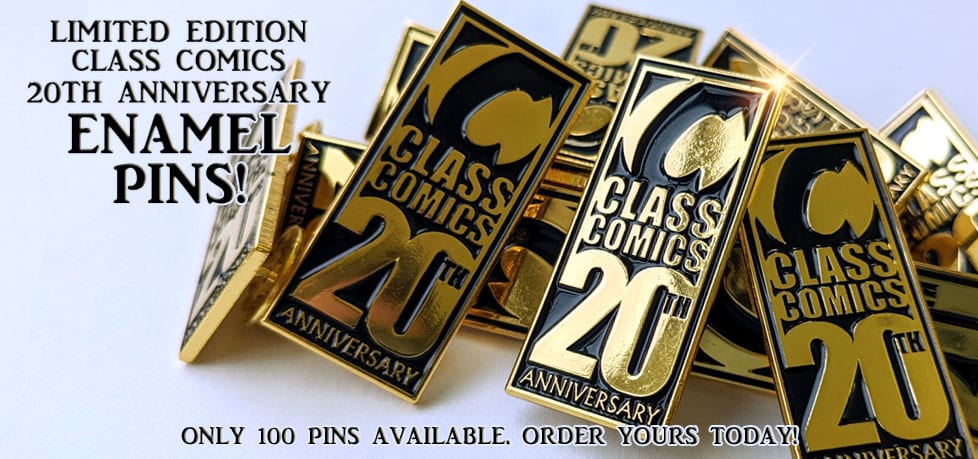 A 20th Anniversary wouldn't be complete without a commemorative pin! And so we commissioned these exquisite golden* beauties for you to display your Class Comics pride for everyone to see, and be completely jealous of!
They're a full inch and a half of glistening Black and Gold enamel supported by a double prong broach to firmly stay attached to whatever lucky surface you put them on!
These pins are truly a collectors item, with only 100 of them lovingly crafted for our biggest fans! You'll want to keep them in a very safe location, protected from everyone who might want to steal them, such as The Prick and Mamma Ries!
*Not actual gold.