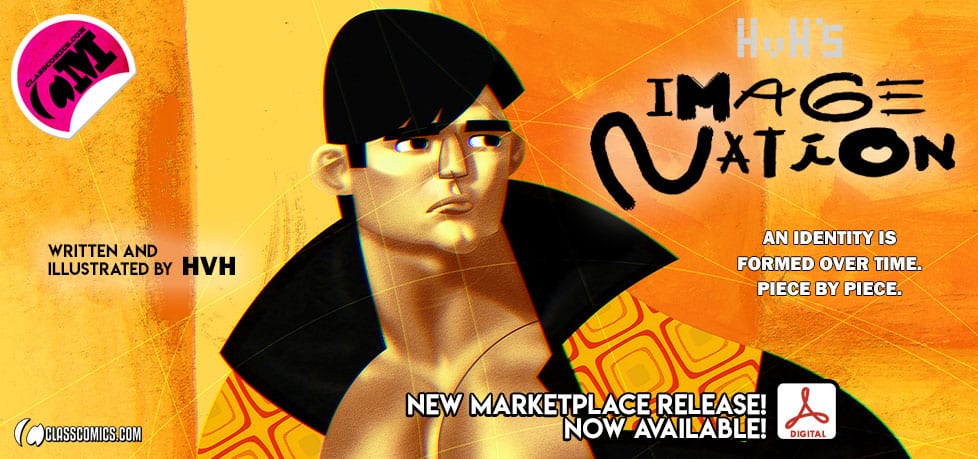 We're thrilled to release HvH's ImageNation, brand new tour de force by HvH! Fans of HvH know that for many readers, the sexiest part of a man is his brain! HvH loves to make comic that tickle your noggin, as much as your loins. Luckily for readers who just want to ogle the male form, his comics are packed with stylish, sexy men!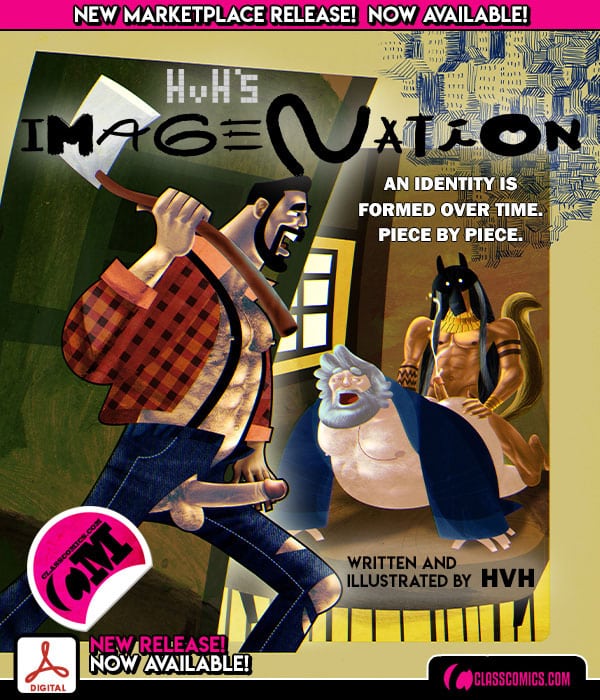 An identity is formed over time. Piece by piece. The very thing that defines us as unique does not happen overnight, nor can it be pinpointed to a singular meaningful moment.
Everything we experience molds us, shapes us into our particular, individual selves. And the process that makes each one of us who we really are lasts from even before we are born to years and years after we die. History and the future reside within us. Our genetic past and our accomplishments that might endure after we're gone, they're all us. Individuals form Societies and Societies form Individuals.
This book is a "what if" experiment in building personalities. Gay personalities, to be more specific. Imagine you grew up in a world where fairy tales, advertising, coloring books, comics, and television shows, all presented a constructive and healthy approach to sex and being gay.
What if you had had the advantage of a book like this when you were younger? What would you have become? Regardless of why you're reading HvH's ImageNation, for the brains or for the brawn, we're sure you'll enjoy it on many levels!