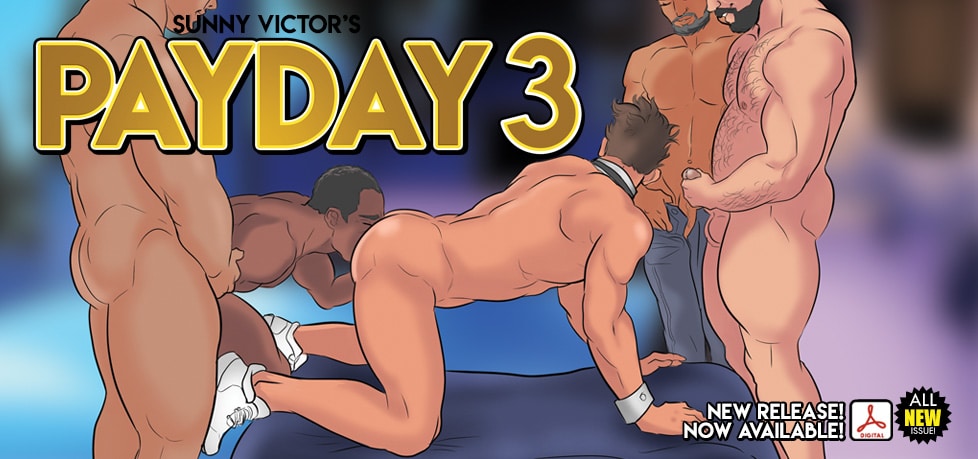 We're thrilled to announce that the third issue of Payday, by Sunny Victor, is here! It's available exclusively as a Class Access Digital Exclusive and also in a Series Bundle!
The final chapter of Payday picks up right where we left Adrian and Julian… sunning themselves on a private island in the Maldives! But after a tense call with an anxious publisher, the pressure is on to finish this tale!
Adrian wastes no time jumping into his first gang bang ever! It was a birthday present that a client bought for himself… Entertainment for his big Five-OH extravaganza that gets everyone in the mood to party!
From there, Adrian recounts the time that his client actually grew bored of him! Incredible as it sounds, sometimes you need to dig deep in your bag of tricks! Or invite someone else over to stir things up!
The series winds down with a final romp featuring Mr. Daniels, himself! But it then concludes with a surprise appearance from a past client who shares a life altering offer for Adrian!
Written and illustrated by Sunny Victor, Payday #3 treats you to a glimpse into the life of the world's highest paid escort! This oversize Class Access Digital Exclusive contains a whopping 30 story pages!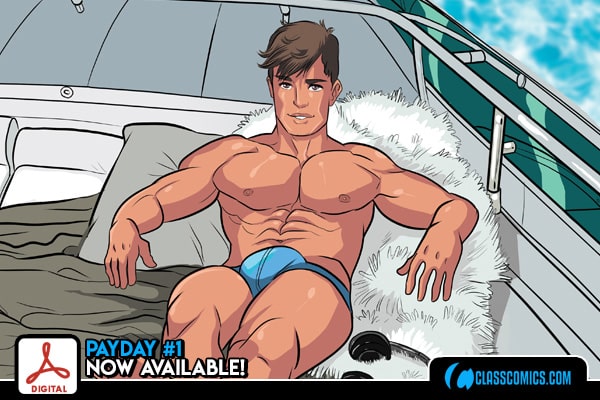 You'll definitely want to read Payday #1  and Payday #2 before diving into Payday #3! Get them in a in a Series Bundle!