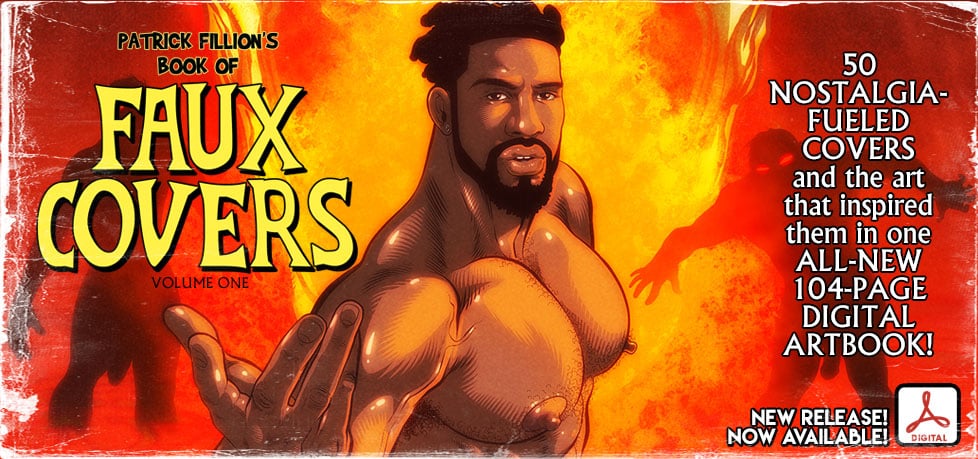 We're extremely excited to announce the release of PATRICK FILLION'S BOOK OF FAUX COVERS – VOLUME ONE! You'll be thrilled to know that this Deluxe Digital Exclusive features over 100 pages of incredible Patrick Fillion Art!
In this all-new, 104 page, sensational volume, Patrick collects together every single FAUX COVER he's created for Patreon since 2017. It contains many masterpieces which tease a multitude of not-yet-told tales!
What's a "faux cover", you may ask? Well, in this case, "Faux Cover" refers to fictional comic covers inspired by the comic books of Patrick's youth in the 1980s. Each cover is presented as if it existed back then – as if it could be found for sale on the spinning racks of your local corner store.
These Faux Covers are expertly created to "look and feel" like aged, vintage comic book covers. Each one is modeled after the iconic Marvel covers you remember. Some feature Class Comics characters in familiar cover designs, while others draw inspiration from the essence of iconic pop culture publications.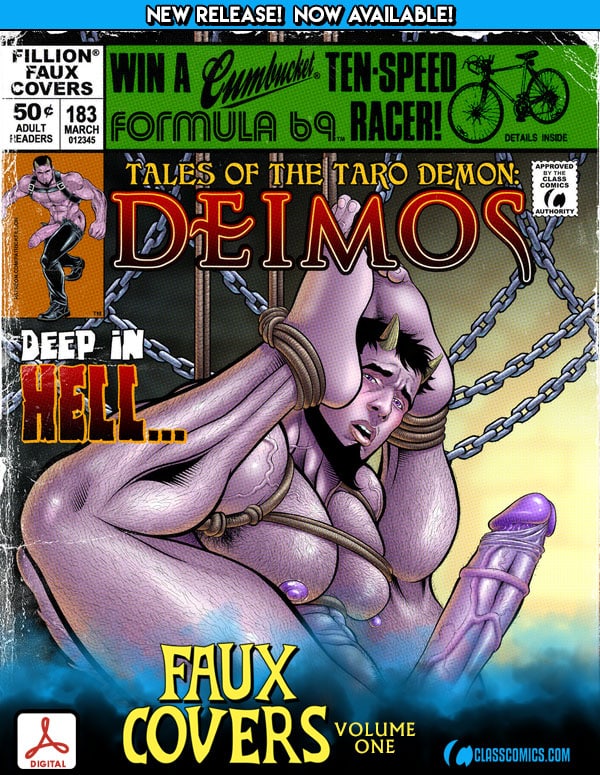 The cover art is displayed in a vintage style as well as without the layout, giving a great view of Patrick's raunchy drawings. If you're a fan of Patrick's art and gorgeous characters, AND of Nostalgia… then you will not want to miss this fantastic collection.