I've had an account for years but can't log in!
We changed shopping cart systems a few years ago, which means that you might need to set up a fresh account with a new username and password.
What are your shipping costs?
Our Shipping Costs Chart can be be found HERE!
All products and shipping values are listed in US funds. Please note that US shipping costs are calculated by default until the checkout stage.
How long will my order take?
We process orders every Tuesday! Please allow 2-4 weeks for processing and delivery depending on country of destination. Orders in North American usually arrive within 1-2 weeks, Europe takes a bit longer!
What will my package look like?
All books are shipped regular post, and are packaged in reinforced, plain brown envelopes. This is to insure your privacy and to make certain that your books don't arrive damaged.
How do I use a Coupon Code?
To use coupon codes, ADD any items you want to purchase, click VIEW CART and enter it in the space provided below your items at the bottom of the page. This must be done BEFORE starting the checkout process.
Can I order a particular Back Issue?
Everything that is available for purchase is listed in the catalog. Any back issue that has been discontinued that may still be available in very limited quantities can be found listed in the Vaults section of the catalog. If you are interested in taking a look at Patrick's accomplishments please check out the Artist Bio.
Why can't I pay by Paypal?
We would love dearly to accept PayPal payments, and did in the past until PayPal changed their rules. In 2005 they stopped allowing processing for adult materials and cancelled our account.
What if I REALLY do not trust Online Credit Card Processing?
If you REALLY object to using your credit card online, you can always do it the old fashion way! You can still use the Shopping Cart, but when it comes to checking out, just choose Money Order as your payment form. An order will be placed in reserve for your, and a form generated that you can print out and mail to us along with a Bank Money Order. We will send a confirmation email once we receive your payment and process your order.
Can I get a refund?
Once a Print or Digital order is processed, we don't provide refunds. We will however provide store credit or exchange a digital edition for another comic.
Money orders:
Please note that Money orders MUST BE purchased from a bank or US Post office. Money orders purchased from Convenience stores will not be accepted as they are not cashable everywhere. Please ensure that the money orders/bank checks are cashable outside the country of origin and are in US Funds. We do not accept personal Cheques.
Money orders from the US Post Office must be PINK to be cashed outside of the USA!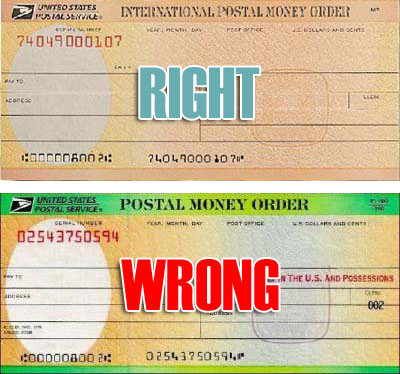 Address to send to:
Class Comics Inc.
Suite #415
179 – 2945 Jacklin Road
Victoria, BC,
V9B 6J9,
Canada
| | | | |
| --- | --- | --- | --- |
| # of Comics | USA | CAN | INT |
| 1 | $8.99 | $14.99 | $12.99 |
| 2 TO 4 | $12.99 | $14.99 | $16.99 |
| 5 TO 10 | $16.99 | $15.99 | $36.99 |
| 11 TO 15 | $18.99 | $16.99 | $48.99 |
| 16 TO 18 | $19.99 | $17.99 | $59.99 |
| 19 OR MORE! | $19.99 | $19.99 | NA |
US shipping costs are calculated by default until the checkout stage. Shipping values are listed in US funds.
Shipping is expensive! We would love it to be cheaper, but it is not cheap to fly the books to you! Our best suggestion is for you to ask for our comics at your local Book or Comic store!