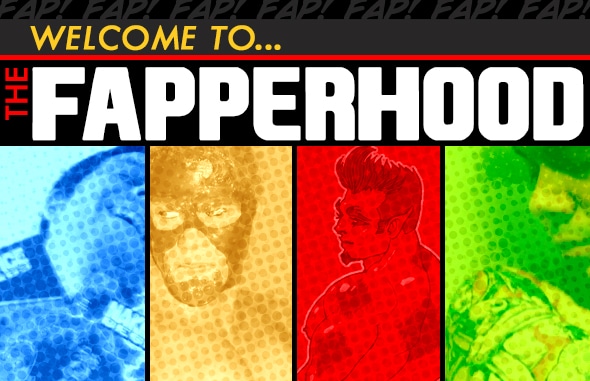 What's a Fapper? Well, Stan Lee has his "True Believers", Lady Gaga has her "Little Monsters", Justin Bieber has his "Beliebers", Star Trek has its "Trekkies" or "Trekkers" so we've decided that Class Comics has… "Fappers"!
If you're not familiar with the term, it's a silly, fun, polite, impolite, endearing term for jerking off that's closely associated with sexy things and comic books! It's often used to suggest that something is awesome!
Fap: The onomatopoeic representation of masturbation. The sound made when you jack off. *Fap fap fap fap fap*
Fapper: One who faps or practices fapping.
Fappers: Those who fap while reading Class Comics! (At least in our world!)
Since you're here, then you're probably one of us, so… Welcome to the Fapperhood! The Fapperhood is a little corner of Class Comics where we celebrate the readers who have shared their excitement of all things Class Comics with us and everyone else.
If you want to contribute to any part of it you can send us photos, art or whatever through our dropbox!